JJ interview on Retropopic Radio
19th January 2018
We featured a great radio interview with JJ Burnel last week on Strangled Facebook where JJ talks about the story of The Stranglers. So we thought we would find out the story of Neil Saint, the man behind the interview.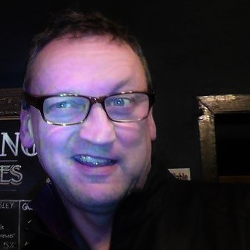 "Well I'm a Brit originally, now living in Sydney. I'm a trained DJ and music nut - got into The Stranglers in 1977 - and my radio show is called Retropopic and goes out on 2RRR in Sydney every Friday night 9-10pm where I specialise in 1960s to pre-millennial music plus interviews. I love punk of course, as well as really good pop. I always do my research before an interview and make it clear to my guests how I operate before the interview. Like, I make a statement followed by an open question. I'm really lucky broadcasting for a community radio station as I have total creative control. It's going so well I've got pre-recorded material to take me up to April."
The JJ interview is part of Retropopic's 40 years of punk celebration and guests include UK Subs' Charlie Harper, The Jam's Rick Buckler, SLF's Jake Burns, Peter Bywaters of the Test Tube Babies, Marky Ramone, and Skids' Richard Jobson is also lined up.
"I think JJ came across well, he's a great bloke."
Neil's excellent Retropopic Radio Show can be accessed globally at 2rrr.org.au and archived shows are available on Mixcloud. Plus there's Retropopic Facebook you can go to HERE
Here's that JJ interview: